Routes & Schedules
East River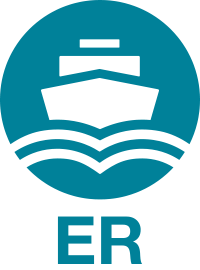 East River
The current East River route of NYC Ferry connects growing residential and business communities along the East River to communities in Midtown and the Financial District.

Approximate Total Time
49 min
Morning
Afternoon
Evening
Explore Our Routes

RIDER BENEFITS
Discover hidden attractions, cool sights, and unusual things to do







Transportation Options
Bus
Q103 Bus between Vernon Bl/49 Av
Train
LIRR Train – 49 – 13 Vernon Blvd.
7 Train between 50th Avenue and Vernon Blvd.
Bike
Citibike
Center Blvd and Borden Ave
48th and 5th Avenue
Vernon Blvd adn 50th Ave
Landing Features
Bike Racks
Covered Waiting Area
Transportation Options
Bus
M34 Bus between the Ferry Terminal and FDR Dr
M15 Bus between 1 Av & E 35 St
Train
4 and 6 Train between 33rd St and Park Avenue
Bike
Citibike
FDR Drive & E 35 St
Free Shuttle Bus
The midtown shuttle bus departs on a schedule from East 34th Street approximately every 11 minutes during the AM rush hours, and approximately every 23 minutes during the PM rush hours.
***At all pick-ups other than East 34th Street, the shuttle operates on a 'Flag Down Service' only. You may hail the shuttle like you would a taxi at any of the listed shuttle stops. Please note that shuttle operations are subject to traffic delays.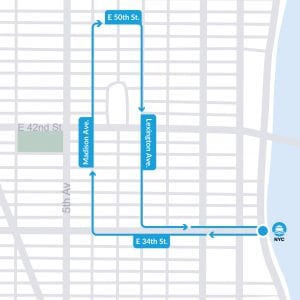 Transportation Options
Bus
B43 and B62 Bus between Manhattan Av & Greenpoint Av
B24 Bus between West St and Kent St.
B32 Bus between Franklin St & India St
Train
G Train between Greenpoint Avenue and Manhattan Avenue
Bike
Citibike
Greenpoint Terminal and India St
Franklin St and Huron St
Milton St. & Franklin St.
Franklin St & Dupont St
India St & Manhattan Ave
Greenpoint Ave & Manhattan Ave
Transportation Options
Bus
B32 Bus between Kent Avenue and N 6 Street
Q59 Bus between Kent Avenue and S 1 Street
B62 between Bedford Avenue and N 5 Street
Train
L Train between Bedford Avenue and N 7th Street
Bike
Citibike
Metropolitan Ave & Bedford Avenue
Transportation Options
Bus
B62 Bus between Division Avenue and Berry St
B32 and Q59 Bus between Broadway and Kent Av
Train
J, M, and Z Train between Marcy Avenue and Broadway
Bike
Citibike
Kent Ave and S 11th St
Broadway & Berry St
Bedford & S 9th
Railroad Ave & Kay Ave
Transportation Options
Bus
B25 Bus between Old Fulton St and Elizabeth Pl
Train
F Train between York St and Jay St
A and C Train between Cadman Plaza W and Middagh St
2 and 3 Train between Henry St and Clark St
Bike
Citibike
Old Fulton St
Front St & Washington St
York St & Jay St
Cadman Plz W & Middagh
Columbia Hts & Cranberry St
Clark St & Henry St
Clinton St & Tillary St
Hicks St & Montague St
Clinton St & Joralemon St
Atlantic Ave & Furman St
Henry St & Atlantic Ave
Gallatin Pl & Livingston St
State St & Smith St
Wall Street Pier 11
Gouverneur Lane at South Street, F.D.R. Drive
Manhattan, NY 10005
Landing Features
Bike Racks
Covered Waiting Area
Ticket Office Hours
M-F: 5am – 8am, 11:30am – 9pm
Sat/Sun: 8am – 8pm
Transportation Options
Bus
M15, QM7, QM8, X8, and X14 lines available between Water and Wall Streets
Free Downtown Red Bus Connector shuttle available at Water and Wall Streets
Train
1 train at South Ferry between Whitehall and South Streets
2 and 3 trains available between Pine and William Streets
J and Z train available between Broad Street and Exchange Place
Bike
Citibike
Pier 11 Ferry Terminal at South Street and Gouverneur Lane
Pine and Front Streets
Old Slip and Front Street
Hanover Square and Pearl Street