July 15, 2019
Court 16, the contemporary tennis and lifestyle destination remixing the sport for kids and their families, is now open in Long Island City, adjacent to the Queensboro Bridge. Developed by an international network of tennis experts and cultural creators, Court 16 was designed not only with a strong and integrated teaching methodology, but also with a commitment towards fostering teamwork, community, and empowerment. 
Court 16's programs are derived from a vision to introduce and teach the game to members in a joyful, accessible and stress-free environment. Modern aesthetics, state of the art design and innovative equipment enhance the mood and overall experience members enjoy at the club. 
Court 16 Long Island City's twelve-week Summer Tennis Camp – open to members and non-members – is well underway and runs Monday to Friday through August 30th. Played in the first facility in the world to feature customized LED tennis courts and designed for players ages 4-10, of all skill levels, the camp incorporates Court 16's core values of sportsmanship, discipline and inclusion into an immersive and educational experience. Age-specific tennis instruction engages campers while building technical consistency and a love for the game. Highlights of the camp also include unique themes around tennis history and culture each week, motivational guest speakers, and inspiring arts + crafts projects. The club is located just minutes from the LIC stop on the LES and Astoria NYC Ferry routes. There are still spots available this summer for kids to experience this truly unique and energetic camp!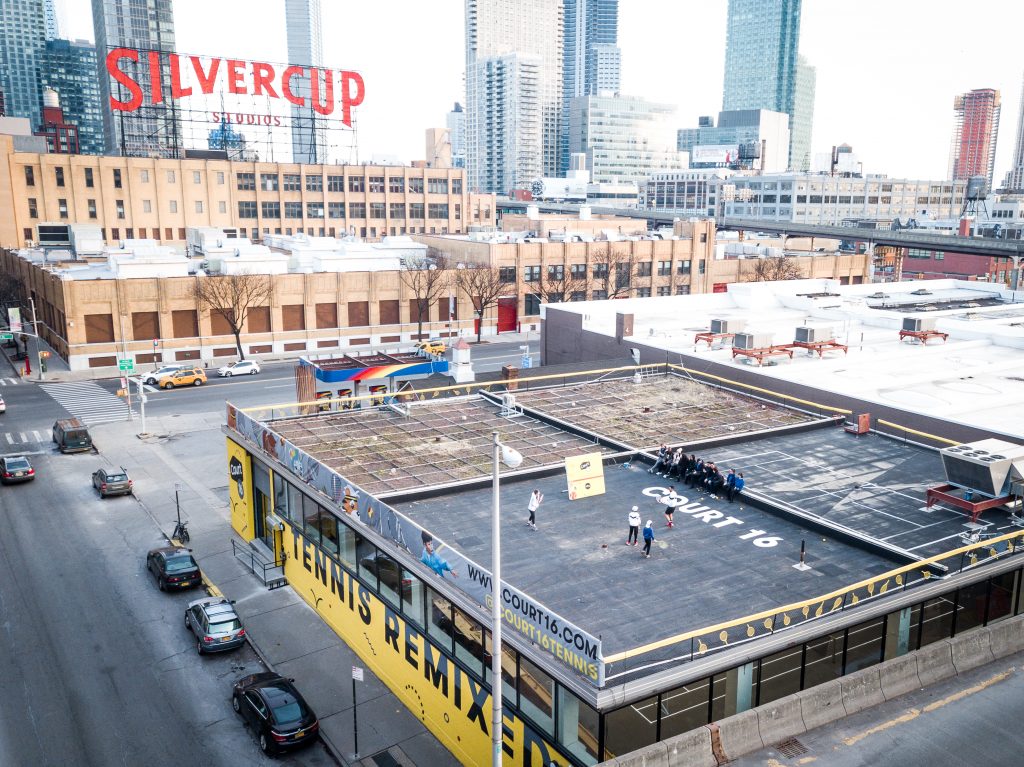 Returning in September, Court 16 Academy will be having methodological programs and training that are age-specific in order to ensure the most effective learning environment. These are tailored to five distinctive age groups in order to deliver a clear developmental track for children. Aside from group classes and private instruction, Court 16 also offers birthday parties and immersive, educational camps – with an emphasis on age-specific instruction and technical consistency – throughout the summer and on every school holiday. 
The advanced flooring system at Court 16 allows for multiple court configurations and personalized training zones. The highly shock-absorbing surface, on USTA sanctioned courts sized appropriately for each age and skill set, allows for children to develop their skills in the most optimal conditions. Court 16 is committed to improving kids' skills, confidence and social fluency – both on and off the court.
Court 16 is located at 13-06 Queens Plaza South, LIC, NYC 11101. For more information regarding Summer Tennis Camp or their classes, visit their website or give them a call at (718) 875-5550. To keep up with Court 16, follow them on Instagram and Facebook at @court16tennis.
To stay up to date with all things NYC Ferry follow us on Facebook and Twitter @nycferry and Instagram @nyc_ferry and download the NYC Ferry App to plan your trip today!