October 9, 2019
Each week, NYC Ferry gives back to the communities throughout New York City. Aside from connecting these communities via the East River, we devote our time and resources to these same communities. This week, NYC Ferry spent the day helping to upkeep a local park, provide information to the public at several events, and help spread awareness of pollution.
Narrows Botanical Garden
Narrows Botanical Garden aims to be a place of rest and relaxation for the community. This free, public park provides a habitat for animals and space for people to spend time. In addition, it also educates about plants and animals native to New York. Narrows Botanical Garden's co-founder, Jimmy Johnson, showed NYC Ferry how passionate he is about the park and all its habitants. He set us up to help clean around the greenhouse and the farm. Narrows Botanical Garden is a 4-minute walk from the Bay Ridge landing on our South Brooklyn route. 
Follow Narrows Botanical Garden on Facebook and Instagram!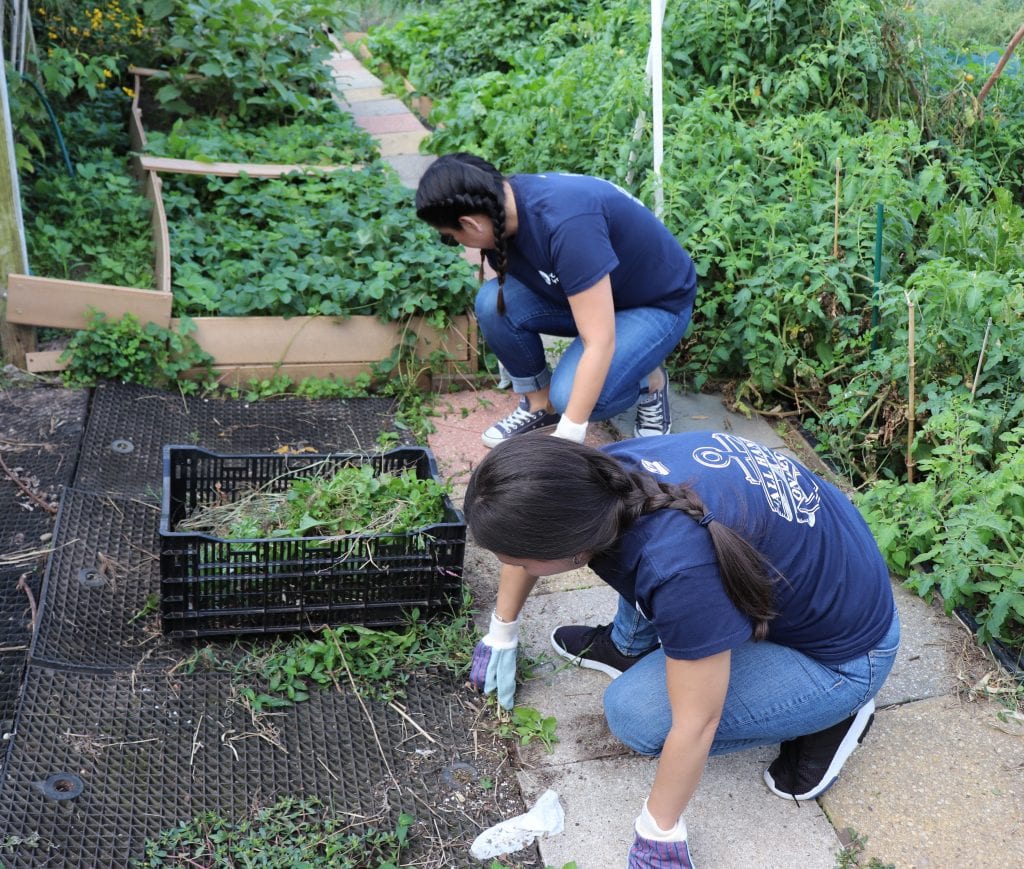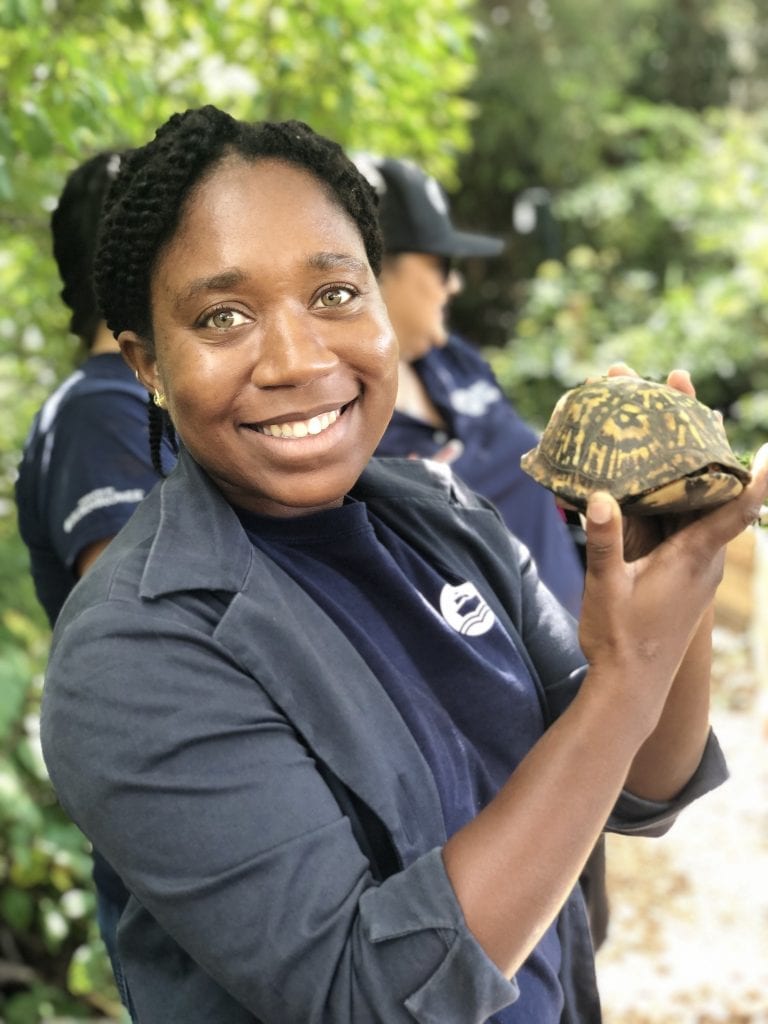 International Coastal Cleanup
Each year, volunteers worldwide come together to participate in the International Coastal Cleanup event near them. NYC Ferry joined the fight to help rid the seas of trash by helping to clean up the Soundview shoreline in the Bronx. On this annual international clean-up day, any effort, big or small, makes an impact. Soundview Park is a 15-minute walk from the Soundview landing on our Soundview route.  
Follow Bronx River Alliance on Facebook, Instagram, and Twitter!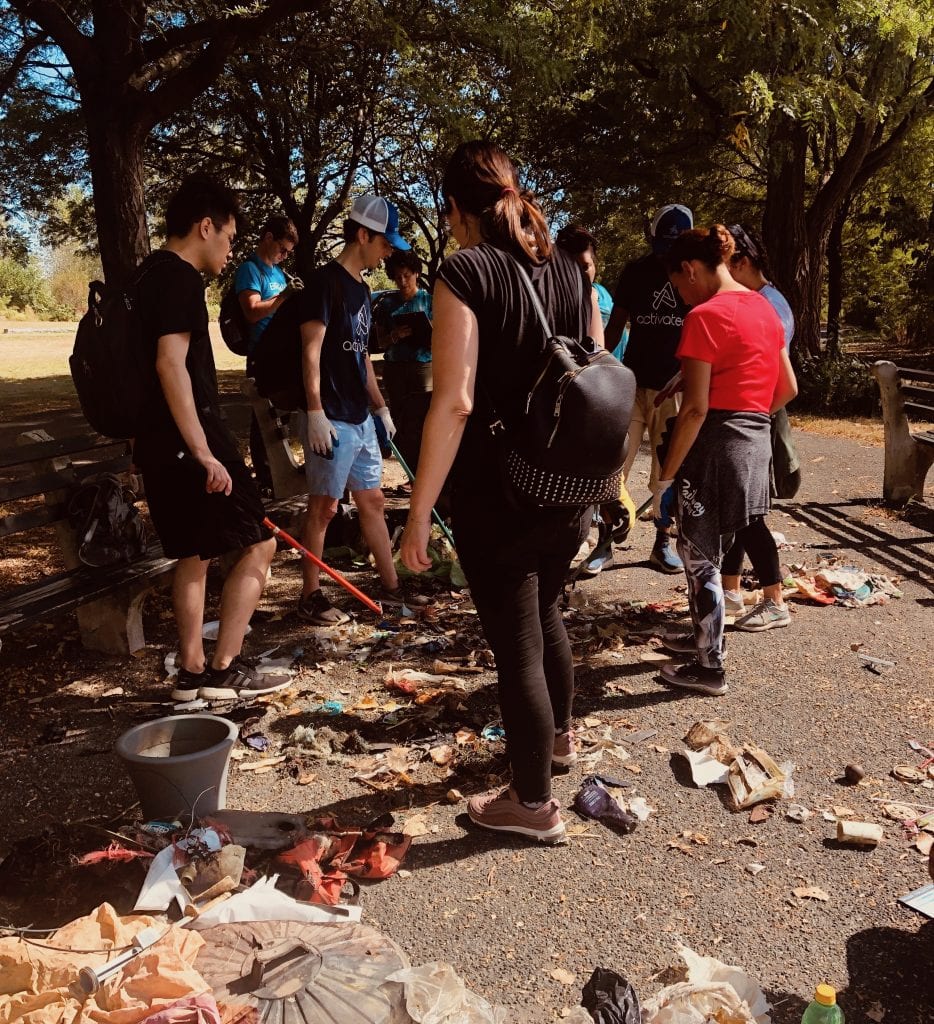 92Y Street Fest
The 92nd Street Y took over Lexington Avenue for this year's 92Y Street Fest! NYC Ferry raffled off ferry tickets and swag. NYC Ferry set up a booth within the15 block event for the event-goers to stop by for service information and raffles. The Street Fest was filled with people from 79th Street, all the way to 94th Street. The 92nd Street Y is a 20-minute walk from our E 90th St. landing on our Soundview route.
Follow 92Y on Facebook, Instagram, and Twitter!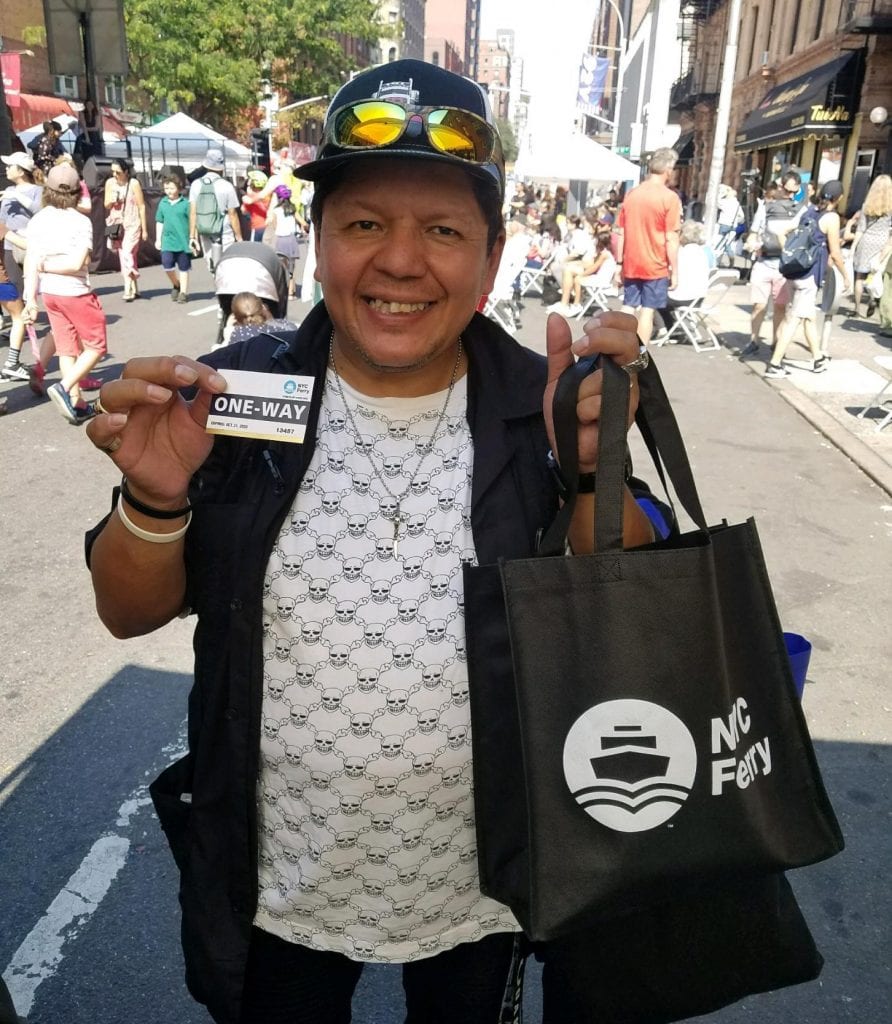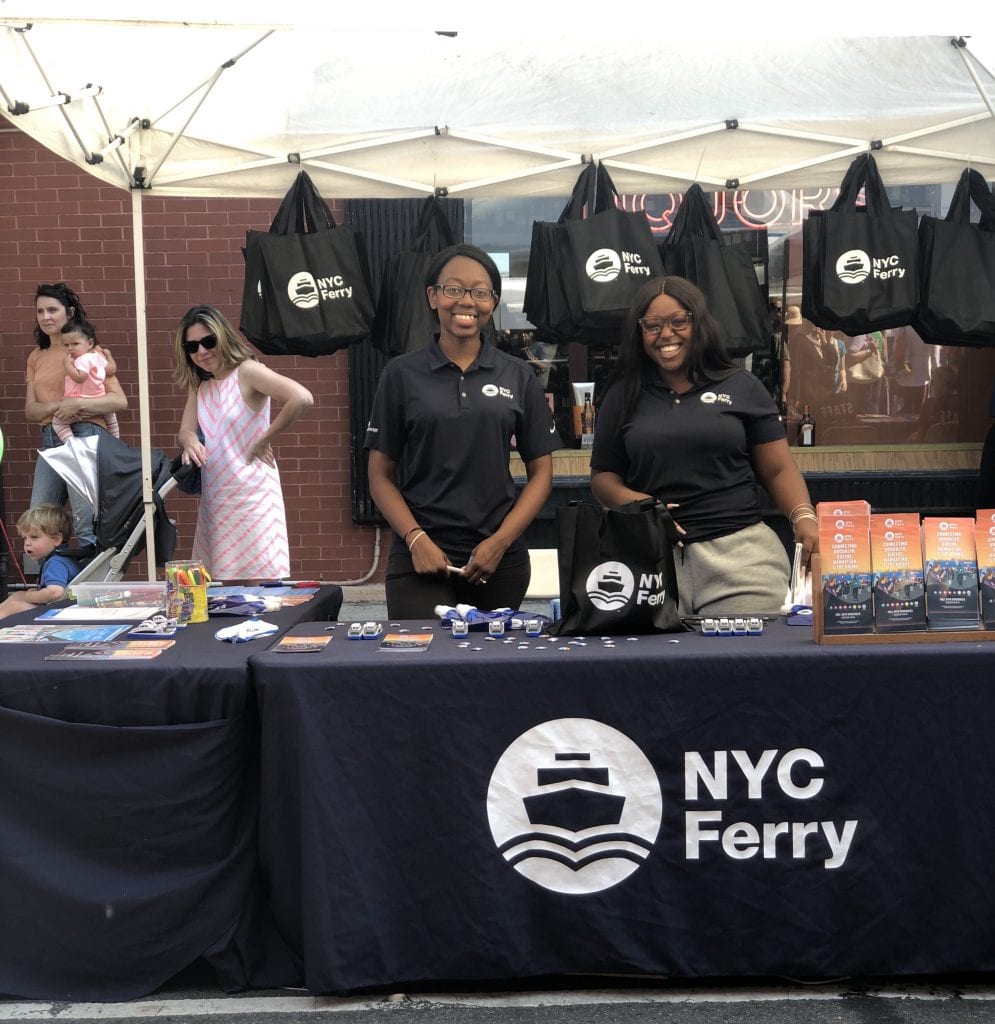 Climate Rally 
NYC Ferry partnered with Resilient Red Hook and gave out ferry tickets at the Climate Rally in Battery Park. NYC Ferry recognizes that we must invest in resilient transportation as an effort to save our planet. We are proud of the youtube that took to the streets for the Climate Strike! Battery Park is a 9-minute walk from the Wall St.- Pier 11 landing, which is a hub for all NYC Ferry routes. 
Follow Resilient Red Hook on Facebook, Instagram, and Twitter. Don't forget to follow RETI Center on Facebook, Instagram, and Twitter, too!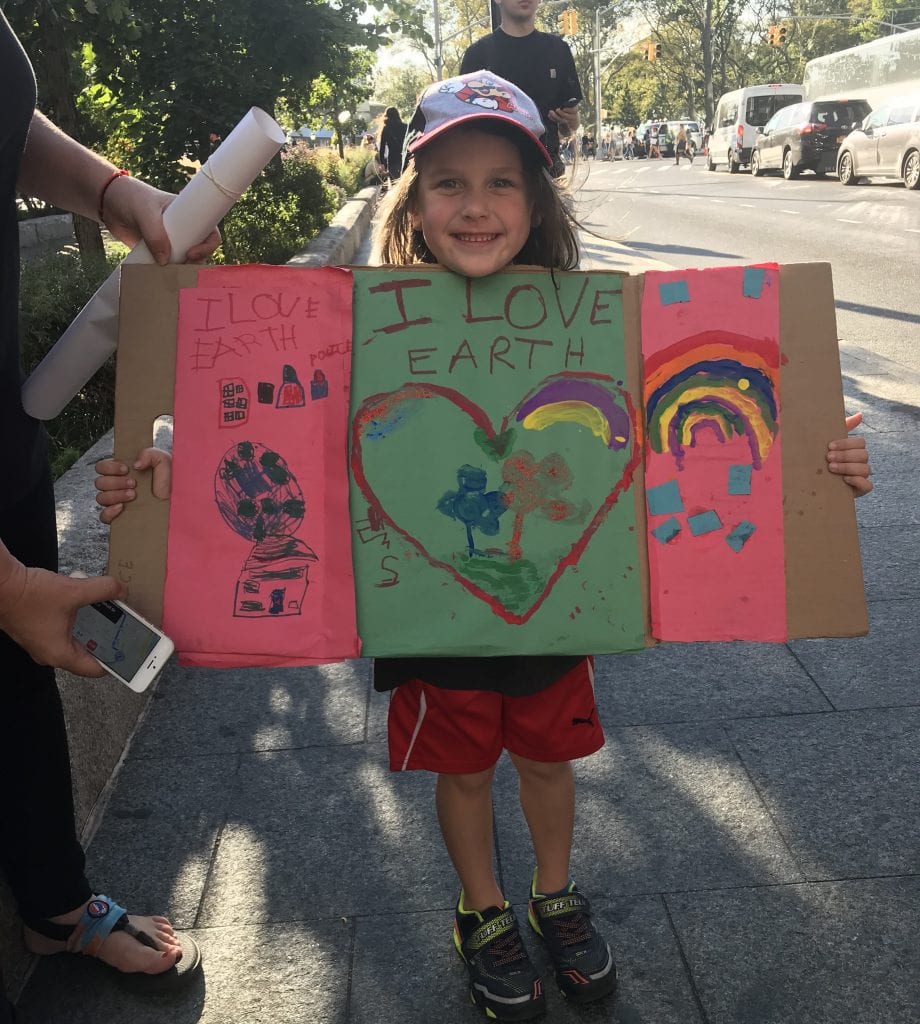 To stay up to date with all things NYC Ferry follow us on Facebook and Twitter @nycferry and Instagram @nyc_ferry and download the NYC Ferry App to plan your trip today!