September 16, 2022
The LES Ecology Center has pioneered community-based models in urban sustainability since 1987. Now, as they celebrate 35 years, the LES Ecology Center continues to provide unique e-waste and composting services, environmental stewardship opportunities, and educational programming to all New Yorkers who want to learn about environmental issues and create community solutions through action.
To celebrate its 35th anniversary, the Ecology Center will hold its Fall Social on Thursday, September 22. The Fall Social will honor the Community Compost Leaders who have helped expand access to composting to more New Yorkers. There will be jazz music from All The Birds and a seasonal feast prepared by former Grocery chef Charlie Kiely using produce from the Union Square green market.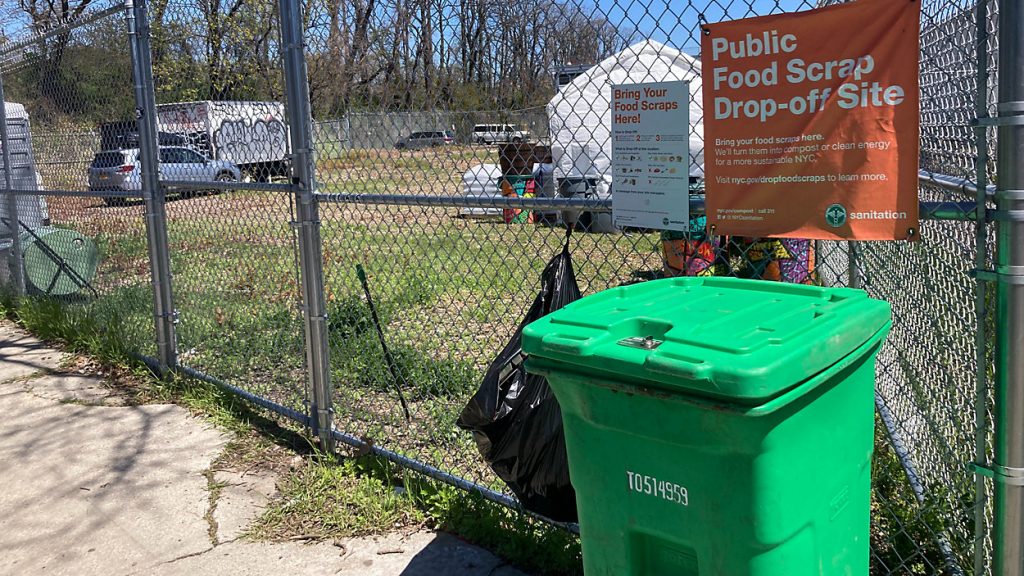 Over the course of three decades, the Ecology Center's Community Compost Program has served as a pioneering model for food waste collection programs across the five boroughs and in cities across the nation, and the Ecology Center now collects food scraps at twenty locations in Manhattan.
In 2003, the Ecology Center started its Electronic Waste (E-Waste) Program to improve access to responsible disposal of electronic waste. The Ecology Center collects electronics by offering weekend pop-up events in neighborhoods throughout the city. Legislation passed in New York State in 2011—the Electronic Equipment Recycling and Reuse Act—made electronic equipment manufacturers responsible for the end of life of their products, creating an opportunity for the Ecology Center to expand its program to offer a permanent e-waste drop-off center. The E-Waste Warehouse, a 10,000 sq ft facility in Gowanus opened in early 2012, allowed the organization to run the e-waste program more efficiently and to create a focus on reuse and repurpose of discarded e-waste with the ReUse Store and Prop Library. The warehouse closed in 2020, but pop-up events continue throughout the city.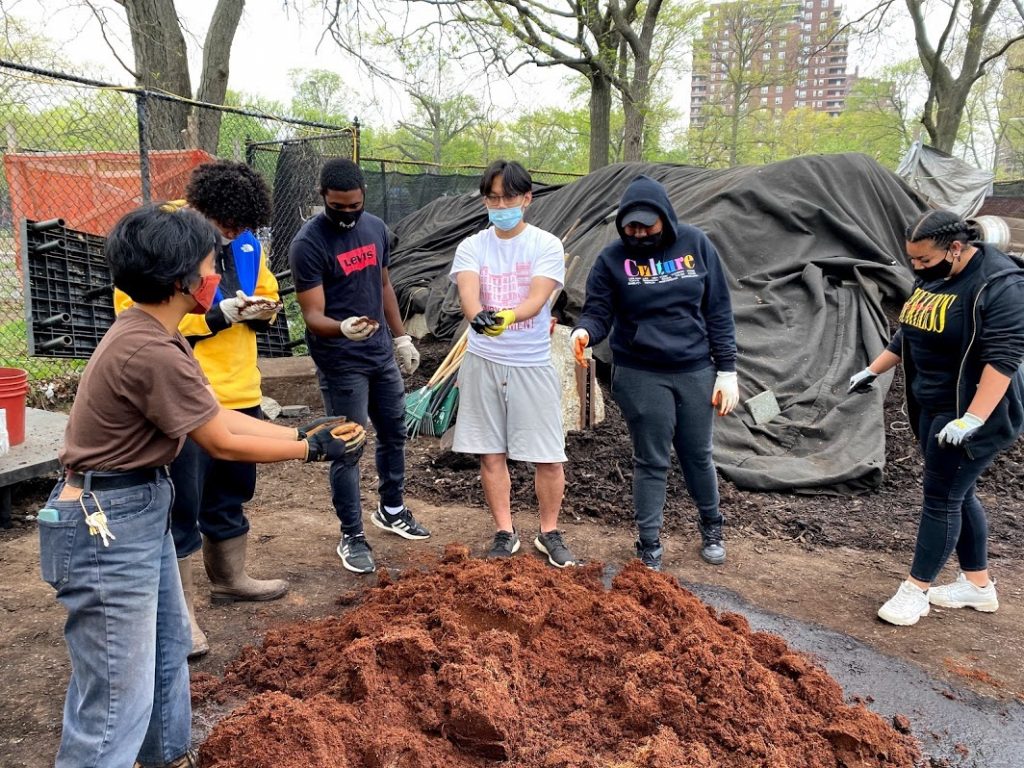 The Ecology Center started its Environmental Education Program in 2001 and offers robust public programming in East River Park as well as in classrooms in the Lower East Side. The program aims to connect New Yorkers of all ages with the urban environment that surrounds them. The education program offers immersive workshops for students from K-12. Inspired to educate the next generation of young adults about environmental impacts on everyday life, the education program continues to be a high-demand, hands-on option for many educators in the city.
Three decades later, the Ecology Center continues to lead the way in sustainability, developing new community-based models of urban ecology, environmental education, advocacy for a balanced approach to green living in this harbor city with more than 500 miles of coastline.
Join NYC Ferry in celebrating 35 years of LES Ecology Center programming and environmental stewardship at this year's Fall Social!
LES Ecology Center's Fall Social is located at Essex Market a 20 minute walk from NYC Ferry's Corlears Hook Landing located on our South Brooklyn Route.