September 10, 2019
Over 3,000 people came out to Sunset Park to attend the 2019 Brooklyn Army Terminal Block Party this past Sunday, September 8th! The fun day included performances by JoJo and New Orleans-based band The Soul Rebels featuring Talib Kweli. Attendees also enjoyed a yoga session, led by Council Member Carlos Menchaca and the NYC Yoga Project, art exhibits created by local and resident artists of ArtBuilt and ChaShaMa. Fun demos were also put on display for attendees by FABSCRAP, Uncommon Goods, We Are the New Farmers, Direct Promos, and SPark Workshop. Families also participated in carnival rides, kite-making, face-painting, and a book-making for kids.
"The 2019 BAT Block Party was the perfect way to celebrate the Brooklyn Army Terminal and all it has to offer," said NYCEDC President and CEO James Patchett. "Local residents and New Yorkers from across the city came to experience innovative businesses, delicious local food, family-friendly activities, and exciting live performances, which made for an unforgettable community event."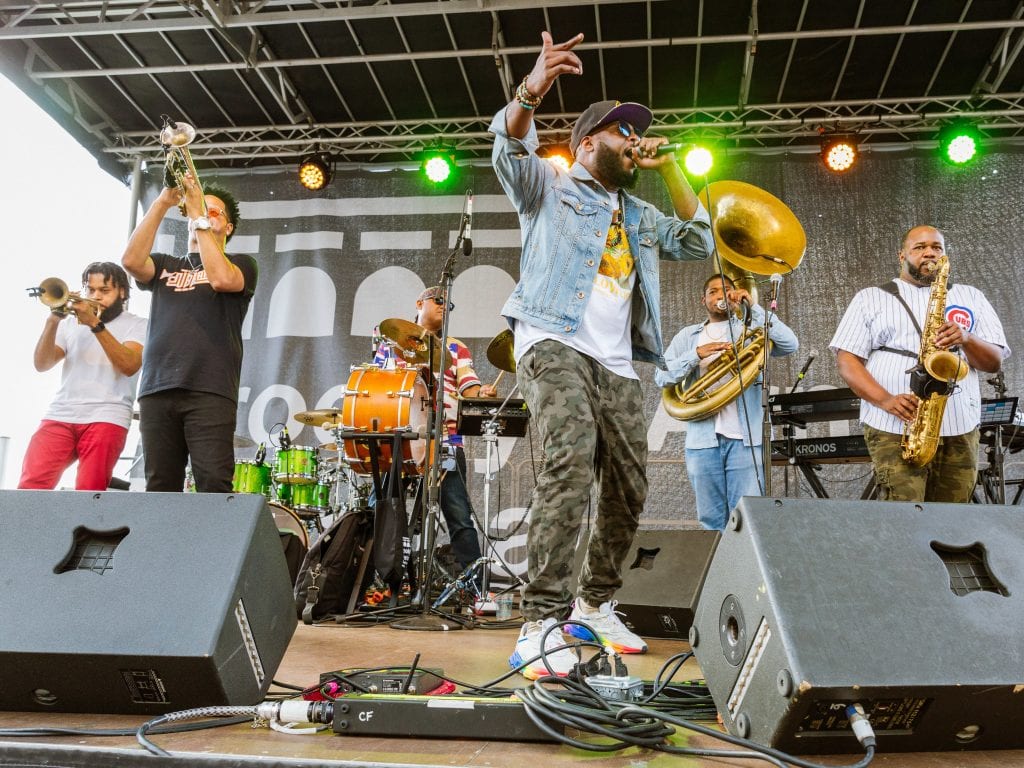 BAT is the premier affordable hub for modern industrial businesses, entrepreneurs and working families in NYC. The campus has recently completed renovations to open the historic property to the public and increase the community's connectivity to the Sunset Park waterfront. The BAT Block Party is a signature celebration among a calendar of exciting community events at the Terminal this year, including the so&so Sunset Opera, outdoor film screenings by Rooftop Films, the 21st Annual Boricua Festival, and a Summer Concert Series.
The Brooklyn Army Terminal is home to 100 varying companies. The businesses vary from making high-end chocolate to 3-D printed clothing. BAT is also home to the city's first co-operated and owned solar garden, the Futureworks Makerspace facility, and Artbuilt Brooklyn's affordable artist space. In an effort to create 100,000 good jobs over the next ten years, NYCEDC has transformed the Brooklyn Army Terminal into what it is today, a modern manufacturing hub.
To stay up to date with all things NYC Ferry follow us on Facebook and Twitter @nycferry and Instagram @nyc_ferry and download the NYC Ferry App to plan your trip today!