November 26, 2020
Supporting small business is more important now than ever.
For this year's Small Business Saturday, we've selected one business along each stop of the NYC Ferry East River route to feature as our neighborhood pick. Please consider shopping local this holiday season. By supporting a small business, you're also supporting the local community. Let's help small businesses stay in business!
Wall Street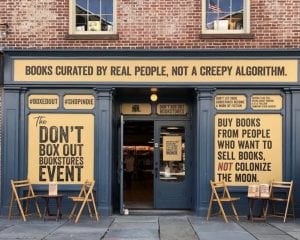 McNally Jackson is an independent bookstore with four locations throughout New York City.  McNally Jackson's South Street Seaport location is just a 6-minute walk from the Wall Street landing. The shop offers two floors of all of the books you could imagine and an enthusiastic staff ready to offer up recommendations. If you'd prefer to shop virtually, you could place your order for pick-up or delivery on the McNally Jackson website.
DUMBO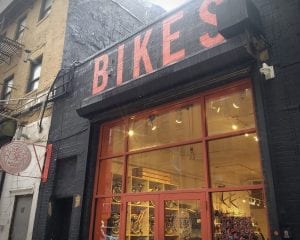 Red Beard Bikes is a full-service bike shop that welcomes novice and pro riders alike. Red Beard offers customized bikes and tailors your bicycle to your body to get the perfect fit. Red Beard Bikes is a 9 minute walk from the DUMBO ferry landing and is currently operating by appointment only. Don't forget — bikes are permitted on the NYC Ferry. We'd be happy to see a Red Beard bike aboard!
South Williamsburg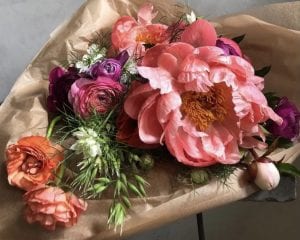 Fox Fodder Farm is a floral design studio located in South Williamsburg — just an 8 minute walk from the South Williamsburg landing. Founded in 2011 by Taylor Patterson, Fox Fodder Farm creates beautiful floral masterpieces for any occasion. If one bouquet just isn't enough, you can head to the studio's website to sign up for a weekly delivery of seasonal blooms curated by Fox Fodder Farm. It's the gift that keeps on giving!
North Williamsburg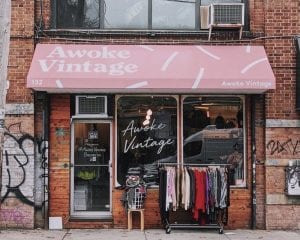 Awoke Vintage is a funky Brooklyn-based vintage shop filled with unique designs, classic tees, and old-school denim. In addition to the North Williamsburg location (a 9-minute walk from the North Williamsburg landing), there is a Greenpoint location and an additional Williamsburg location on Manhattan Avenue. You can pop into any of the Awoke Vintage shops to show your support, or you can follow Awoke Vintage on Instagram where you can shop directly through their Instagram stories.
Greenpoint
If you're looking for the perfect gift, look no further. From kitchen supplies and cookbooks to stylish clothing and facemasks, Lockwood offers a little bit of soemthing for everyone. Many of Lockwood's products are NYC-themed, including holiday ornaments, apparel, greeting cards, and more. Stop into the Greenpoint location (a ten-minute walk from the Greenpoint ferry landing), one their locations throughout Queens, or order directly from the Lockwood website to support this local business. 
Hunters Point South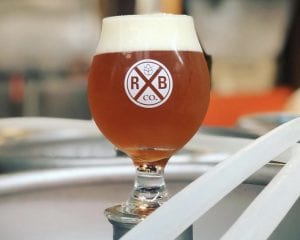 If you're a lover of beer, you'll have to check out Rockaway Brewing Co. — the first brewery in Queens, New York. Fill up a growler or grab a six pack of one of their IPAs, pilsners, or other delicious brews. Rockaway Brewing Co. is a ten minute walk from the Hunters Point South ferry landing and has beer available for pick-up or delivery. Talk about a great stocking stuffer!
34th Street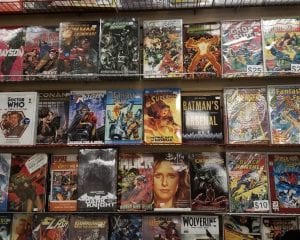 JHU Comics is New York's premiere comic book store located in Midtown Manhattan. With a legacy dating back to 1983, this comic book store carries a wide array of comics for children and adults. JHU also carries collectibles, action figures, apparel, trading cards, books, collectible card games, gaming supplies and more! The shop is a ten-minute walk from the 34th Street ferry landing. 
If you visit any of our small business recommendations, be sure to share your purchases with us on social media by using #NYCFerry. Happy shopping!