January 20, 2022
Starting Monday, January 24th, year-round NYC Ferry service to-and-from Governors Island will begin on the South Brooklyn route!
Until the Coney Island route launches, Governors Island will be a stop in between Sunset Park/Brooklyn Army Terminal and Red Hook/Atlantic Basin. On summer weekends, NYC Ferry will continue to serve Governors Island as a dedicated shuttle from Pier 11. Additionally, Governors Island will continue to run summer weekend shuttles from Brooklyn Bridge Park-Pier 6 and Red Hook.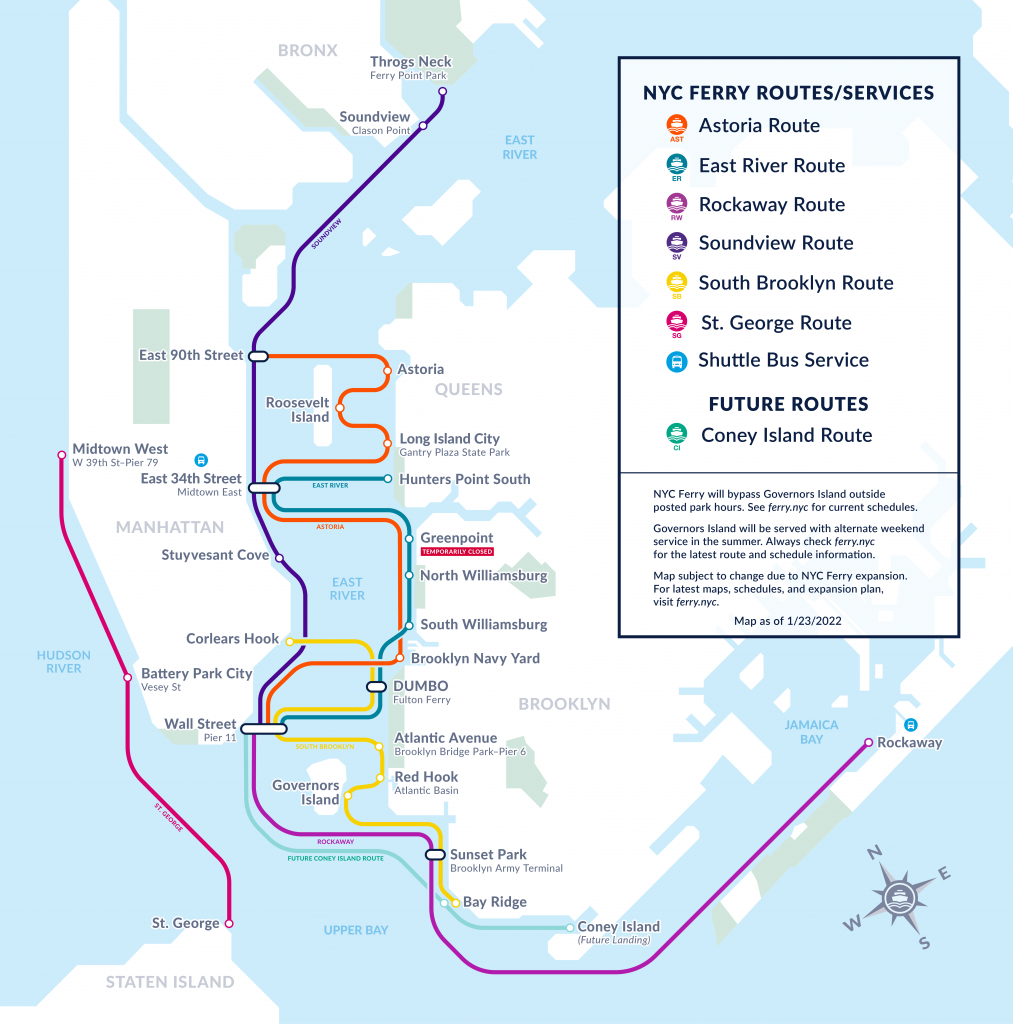 Governors Island weekend hours are 7:00 AM – 6:00 PM. Please view the South Brooklyn route schedule here. For Governors Island rules, hours of operation, and other information, visit govisland.org.
When NYC Ferry's Coney Island route launches in late 2022, the South Brooklyn route will terminate at Governors Island. Bay Ridge will become part of the new Coney Island Route to provide direct faster access to Pier 11 in Lower Manhattan and Sunset Park will continue to have express service to Pier 11 on the Rockaway route. Click here to learn more about NYC Ferry's 2022 expansion plans.