July 24, 2019
It's time to kick-off summer the NYC Ferry way! This week we'll be taking you to all of the go-to places to eat, catch a movie, and enjoy an evening of drinks and music. Ride along the East River on the Lower East Side route to make the most of your summer days. Purchase your NYC Ferry ticket via the ticket kiosks at every NYC Ferry landing or through the NYC Ferry App! Don't forget to get a transfer at the onboard concession stand.

Happening near our Wall St.- Pier 11 landing
Restaurant Week is setting the tone for the first week of Summer in the City. This is the prime time to venture out of your comfort zone and try new cuisines! Enjoy a meal at the restaurants located within a 20-minute walk from our Wall St.- Pier 11 and E 34th St. landings from July 22nd- August 16th! Visit our 8 favorite restaurants that are participating in Restaurant Week.
Mailroom NYC is hosting a happy hour from 5 pm- 9 pm every week from Tuesday to Friday! Have an evening of fun and enjoy live music, lawn games, and arcade games! The perfectly crafted cocktails and the live music and games make for a summer night well spent. Mailroom NYC is only a 2-minute walk from the Wall St.- Pier 11 landing.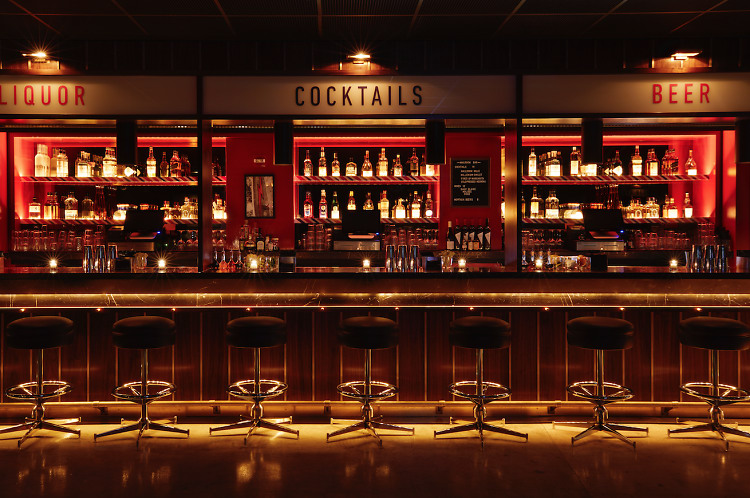 Happening near our Corlears Hook landing
The Corn Mo & Love Show Show will be taking over the Slipper Room July 29th at 8 pm! Corn Mo will be giving you an evening of his songs, quirky anecdotes, and immense charisma! The Love Show is a theatrical dance company that will be giving a dance performance, burlesque and other fun surprises. There will also be trivia contests for chances to win great prizes! This fun show is only a 20-minute walk from our Corlears Hook landing!
Happening near our Stuyvesant Cove landing
Movies Under the Stars at Stuyvesant Square will be showing Instant Family on July 24th at 8 pm! The movie showing will take place on the North Lawn, so don't forget to bring a blanket or towel to sit on. No need for reservations or to purchase tickets! The event is free and seating is available on a first-come-first-served basis. Stuyvesant Square is a 17-minute walk from the Stuyvesant Cove landing. 
Standings Bar is giving away FREE pizza every Friday at 8 pm! Enjoy the handcrafted American ales or microbrews while watching some sports on any of their 8 HD screens. If you're craving more than pizza, Standings also has the menus for Paul's Burgers, Lombardi's Pizza, and Dan & John's Wings. It is a 20-minute walk from the landing!
Happening near our E 34th St. landing
Bryant Park Movie Nights is bringing you movie screenings every Monday! Presented by Netflix, this is the most popular outdoor movie screening in the City. It opens at 5 pm and the main event begins around sunset, so be sure to secure your spot on the lawn early! Visit their website for the weekly movie line-up. Bryant Park is an 18-minute walk from the E 34th St. landing.
The Emerging Music Festival is returning for its fourth year! Thousands of people will be watching the performance of eight on-the-rise bands and artists as they take on the biggest stage of their young careers. The genres range from indie rock, soul, R&B, singer-songwriter, and more! The exact lineup will be announced later this summer. Bryant Park is a 20-minute walk from the landing.
Happening near our Long Island City landing
Gantry Plaza State Park is a 12-acre riverside park that gives you an unbeatable view of the Manhattan skyline. There are recreational facilities such as basketball courts, playgrounds, handball courts, and a fishing pier. Gantry Plaza State Park also has dog runs so you can spend the day with your furry friend. Gantry Plaza State Park is only a 5-minute walk from the Long Island City landing. 
The Cliffs at LIC make sure to give the best indoor rock climbing experience. Whether you prefer to go alone or with a group, The Cliffs make your time there feel as though you're part of their community. Rock climbing with The Cliffs allows you to challenge yourself while getting the support from those around you challenge yourself throughout your climb. The Cliffs at LIC is a 13-minute walk from the landing. 
To stay up to date with all things NYC Ferry follow us on Facebook and Twitter @nycferry and Instagram @nyc_ferry and download the NYC Ferry App to plan your trip today!