September 17, 2019
New York City always has something fun for you to spend your weekend doing! Grab some friends and family and #cruiseyourcity on our East River route for some quick bites and activities in Manhattan and Brooklyn. Everything is located within a 20-minute walk from our landings, so you don't have to go too far.
Near our Wall St.- Pier 11 landing
The Museum of Jewish Heritage has the most insightful Auschwitz exhibit. Auschwitz. Not long ago. Not far away. is filled with over 700 artifacts from the Holocaust; the majority of them being on display in North America for the first time. Each artifact holds the stories of countless individuals during that point in history. The exhibit will be on display until January 2020. Take any NYC Ferry route to Wall St.-Pier 11 and it's a 15-minute walk from the landing.
Near our DUMBO landing
Photoville is back for its 8th year! Until September 22nd, stop by under the Brooklyn Bridge to see the free outdoor photo festival in its unique venue, repurposed shipping containers. Each container has its own theme and photographer. Not only are there photographs on display, but there are also different mediums of art and interactive activities. The beer garden also has a film showing at 7:30 pm and food available for purchase. It is a 3-minute walk from the DUMBO landing on the #NYCFerry East River and South Brooklyn routes.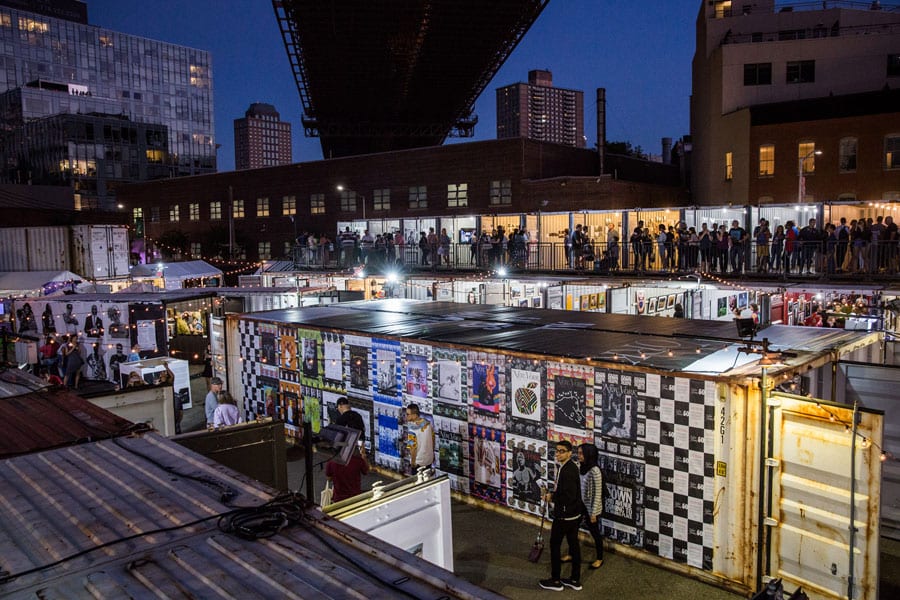 Grimaldi's Pizzeria is well-known for their amazing pizza pies! Their first location opened under the Brooklyn Bridge in 1990 and has since grown to locations spread throughout the country. The secret to their award-winning pizza is their dough is made in-house! Grimaldi's is a 3-minute walk from our DUMBO landing.
Near our South Williamsburg landing
Tacocina provides the best tacos and margaritas with the front row seat to the East River. After grabbing a bite at Tacocina, you can take a stroll through Domino Park and enjoy the day. Tacocina presses its own tortillas and makes their own guacamole, hot sauce, and salsa. It is only a 10-minute walk from the landing.
Pies 'n' Thighs has been serving huge donuts and pork sandwiches since 2006! What was once a small beer storage closet has transformed into something much bigger. Their dishes are inspired by classic American dishes and Mexican and Californian cuisine. Pies 'n' Thighs is a 13-minute walk from the South Williamsburg landing. 
Near our North Williamsburg landing
Du's Donuts has every flavor imaginable waiting for you to indulge in! Owner Wylie Dufresne infuses his donuts with his imagination and innovative techniques. They also realize coffee should accompany a good donut, so Stumptown Coffee Roasters provides it for Du's espresso, drip coffee, and cold brew. Du's Donuts is a 12-minute walk from the landing. 
OddFellows Ice Cream Co. was co-founded by Sam Mason, Holiday Kumar, and Mohan Kumar. It all started from Holiday Kumar's cravings during her pregnancy. Her husband, Mohan Kumar tried countless times to satisfy her ice cream cravings but nothing seemed to cut it. After discussing it with Sam Mason, OddFellows was born and has since then expanded to numerous locations. They pasteurize their ice cream base themselves with locally-sourced, hormone-free and additive-free dairy in Brooklyn. OddFellows Ice Cream Co. is a 5-minute walk from the landing.  
Near our Greenpoint landing
Lobster Joint serves the best local lobster to give good quality and support the local fishing industry. Its first location is the restaurant in Greenpoint but has since grown to have 2 more locations at Rockaway Beach and Williamsburg. Their menu features many more seafood options in addition to their lobster. Some of these items include mussels, calamari, clams, and much more! Lobster Joint is a 12-minute walk from the landing.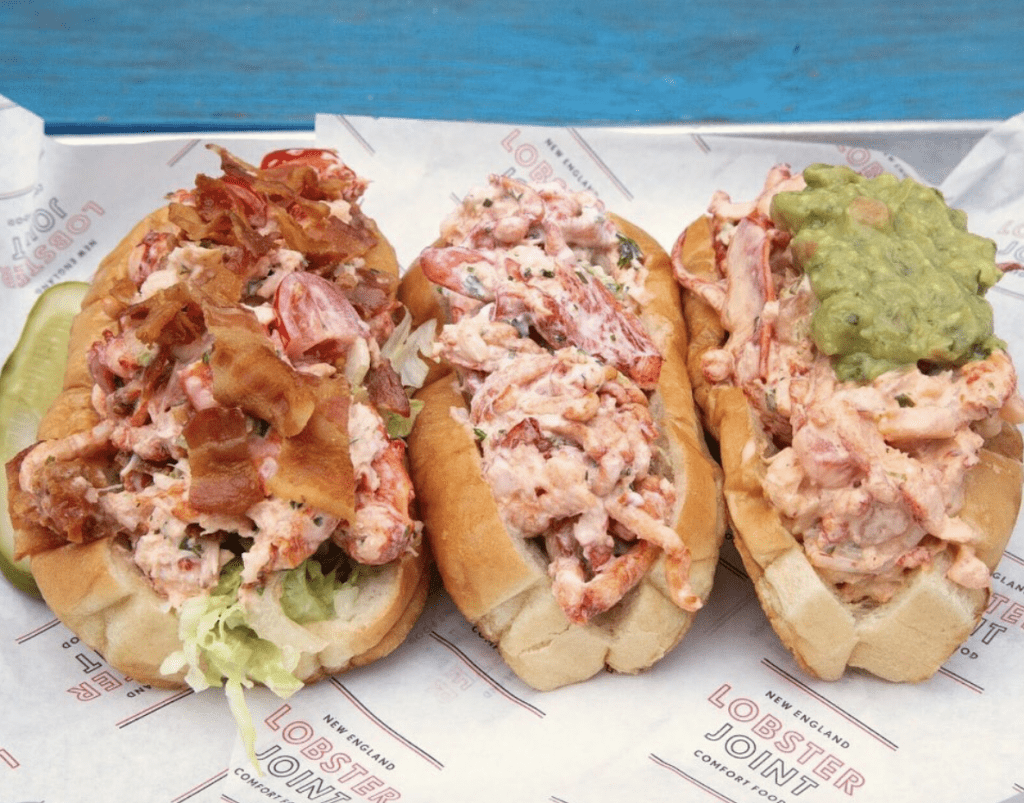 3 Roots is mindful of what you put in your body! 3 Roots has plant-based juices for you to enjoy all the while having your well-being in mind. They believe that any positive change in your diet will always have a great impact on your lifestyle. 3 Roots is a 4-minute walk from the landing. 
Near our E 34th St. landing
Spend some time at Bryant Park this weekend! Whether you just want to sit and enjoy the weather in the park or take part in some of their activities, it's guaranteed to be time well spent. The lawn is the perfect spot to sit back and relax as you take in all of the hustle and bustle of New York City. Bryant Park is also located relatively close to Times Square and other main attraction of New York City. Bryant Park is a 20-minute walk from the landing. 
To stay up to date with all things NYC Ferry follow us on Facebook and Twitter @nycferry and Instagram @nyc_ferry and download the NYC Ferry App to plan your trip today!