VALRHONA'S HOT CHOCOLATE FESTIVAL
Valrhona Invites you to their 4th edition Hot Chocolate Festival in NYC!
Details Date: January 29, 2019 iCal
Start: 12:00 AM

Valrhona's Hot Chocolate Festival
Valrhona invites you to their Hot Chocolate Festival happening in Red Hook, DUMBO and Greenpoint. Take NYC Ferry's East River and South Brooklyn route to sip hot chocolate at participating locations. From January 19 through February 3, participating restaurants bakeries, and chocolatiers from New York will be promoting artisanal and premium hot chocolate and raising money for Food Tank, a non-profit organization that is fighting against food waste and pushing for food system change.
These establishments will create and sell unique hot chocolates at their locations featuring Valrhona chocolate. A portion of the proceeds ($0.50cts) of each hot chocolate sold will go to support the Food Tank Organization and La Tablée des Chefs.  A huge thank you for all who joined us for the New York Kickoff Party on January 17 at Ladurée in Soho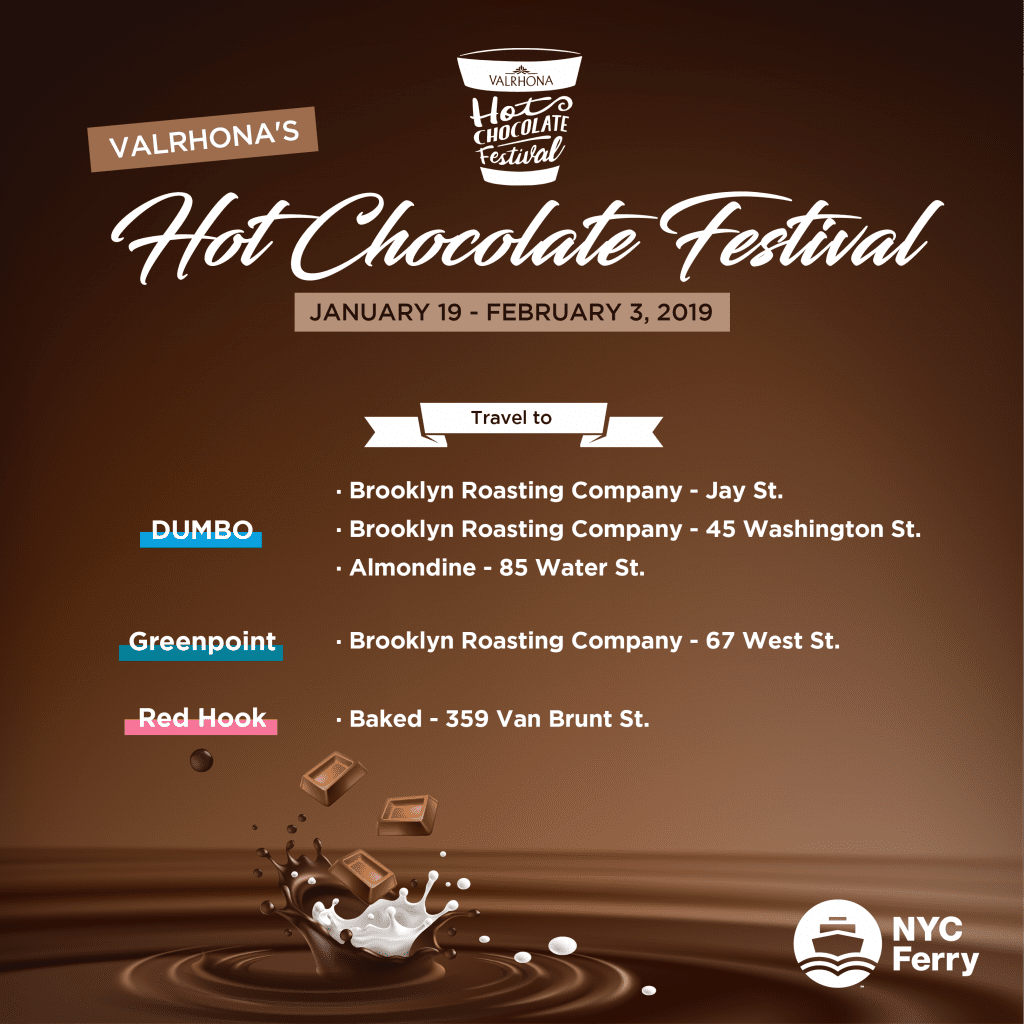 Locations:
DUMBO
Brooklyn Roasting Company
25 Jay St
Brooklyn, NY 11201
Brooklyn Roasting Company
45 Washington St
Brooklyn, NY 11201
Almondine
85 Water St
Brooklyn, NY 11201
GREENPOINT
Brooklyn Roasting Company
67 West St
Brooklyn, NY 11222
RED HOOK
Baked
359 Van Brunt St
Brooklyn, NY 11231