The History of the Future: BOOK LAUNCH
BOOK LAUNCH! Blake J. Harris on The History of the Future
Details Date: February 19, 2019 iCal
Start: 7:00 PM
End: 8:00 PM
The Astoria Book Store (map)
31-29 31st St
Astoria, New York 11106

BOOK LAUNCH! Blake J. Harris on The History of the Future
Travel via NYC Ferry to The Astoria Book Store on Tuesday, February 19th for the book launch "The History of the Future!" Take NYC Ferry's Astoria route to Astoria to meet local author Blake J. Harris, the author of the bestseller Console Wars: Sega, Nintendo and the Battle that Defined a Generation, which both NPR and Slate named a Best Book of the Year (2014).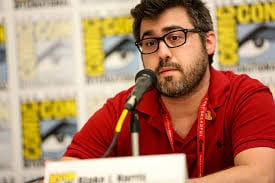 Long regarded as a mix of science fiction and lore, virtual reality was finding obscure footing in enthusiastic web forums, science laboratories, and hushed military experiments. At the helm of this futuristic endeavor was an unlikely hero—young entrepreneur Palmer Luckey. With an intense interest in virtual reality and disappointment in the VR options that existed, Palmer went from a rebellious teenager living alone in a camper trailer to the developer of impressive prototypes to the founder of Oculus VR.
Click here to discover more fun and exciting things to do along our NYC Ferry routes.