Live Music with Irish Songwriter & Traditional Instrumentalist Eoin Kearns
Stella & Fly Presents: Irish Music with Songwriter & Traditional Instrumentalist Eoin Kearns
Details Date: June 12, 2019 iCal
Start: 8:00 PM
End: 11:00 PM
Stella & Fly (map)
1705 First Ave
New York, NY 11028

Eoin Kearns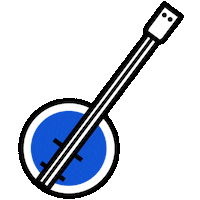 In love with Instrumental and Irish Music? Head over to Stella & Fly via NYC Ferry for live music sessions with Irish songwriter & traditional instrumentalist Eoin Kearns. Take NYC Ferry's Soundview Route to East 90th St. Come sip coffee or wine while you e
About  Eoin
Eoin Kearns is a traditional instrumentalist from Lurgan, Co.Armagh. Influenced by the sounds of his father playing of Four Men and a Dog, Planxty and DeDannan records, Eoin grew up playing guitar from age 10. A wide variety of music passed through his hands but at the age of 16, the old traditional records grew in his mind and he decided to pursue playing Irish traditional music.
In the short space of time from then to now, Eoin is 19 and reaching the peak of his playing ability. He is renowned both as a guitar player and as a tenor banjoist. His desire and passion for music have led him to gain respect and credibility at such a young age.
Eoin started at the local music sessions in Lurgan town, which his father frequented as a singer and bouzouki player. Eoin was quickly immersed in the ballad tradition of the town. He was also introduced to the many festivals and weekends the musicians spent in Donegal and it was there that Eoin got his first banjo and lessons. He was quickly drawn to the tune culture in that part of the country and wanted to take part in sessions as a banjoist and as a singer too. Rapidly, he became immersed in banjo music and was greatly enthused by his encounters with banjo heroes Gerry O'Connor and Cathal Hayden. Increasingly, Eoin brought this influence to the session scene in Lurgan…..Read More!
Click here to discover more fun and exciting things to do along our NYC Ferry routes.