Live Irish Music Sessions with Niall Connolly
Stella & Fly Presents: Live Irish Music Sessions with Niall Connolly
Details Date: June 05, 2019 iCal
Start: 8:00 PM
End: 11:00 PM
Stella & Fly (map)
1705 First Ave
New York, NY 11028

Live Irish Music Sessions with Niall Connolly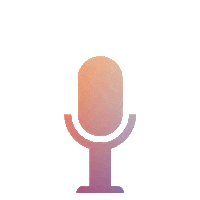 Are you an Irish music fan? Head over to Stella & Fly via NYC Ferry for live music sessions with Niall Connolly. Take NYC Ferry's Soundview Route to East 90th St.
About Niall
1977. The year that punk was born. With only hours left to spare it also produced a baby boy in the suburbs of Cork, Ireland, born with his ears piqued to the murmurs and clatter around him.
As he grew the soundtrack changed. Nirvana on the Walkman. Leonard Cohen on his sister's stereo. The surge of bands and songwriters emerging from the 1990's Cork music scene. Later it became snippets of eavesdropped New York conversation. Tales of woe on the radio. The sights and sounds of tours across Europe.
All of it gets woven into a tapestry of words. Then melody. Harmonies added in the studio. Electricity, sincerity, and humor on the stage. At the core of every Niall Connolly song is the story, one that unfolds a layer with each listens.
Niall's music is beautiful, charming and exciting, now you can watch him perform live every first Wednesdays of the month. 
Click here to discover more fun and exciting things to do along our NYC Ferry routes.