Free Walk Up Kayaking
Brooklyn Bridge Park Boathouse Proudly Presents Free Kayaking Saturdays
Details Date: June 08, 2019 iCal
Start: 10:00 AM
End: 2:00 PM
Brooklyn Bridge Park, Pier 2 (map)
Brooklyn Bridge Park, Pier 2
Brooklyn, NY 11201

Free Walk Up Kayaking
Take NYC Ferry's East River or South Brooklyn Route to DUMBO and BBP Pier 6 to enjoy free Kayaking with Brooklyn Bridge Park Boathouse. Glide along the water while kayaking with the Pier 2 floating dock and enjoy a fun day out on the water with friends and family! All levels are welcome and no experience is necessary.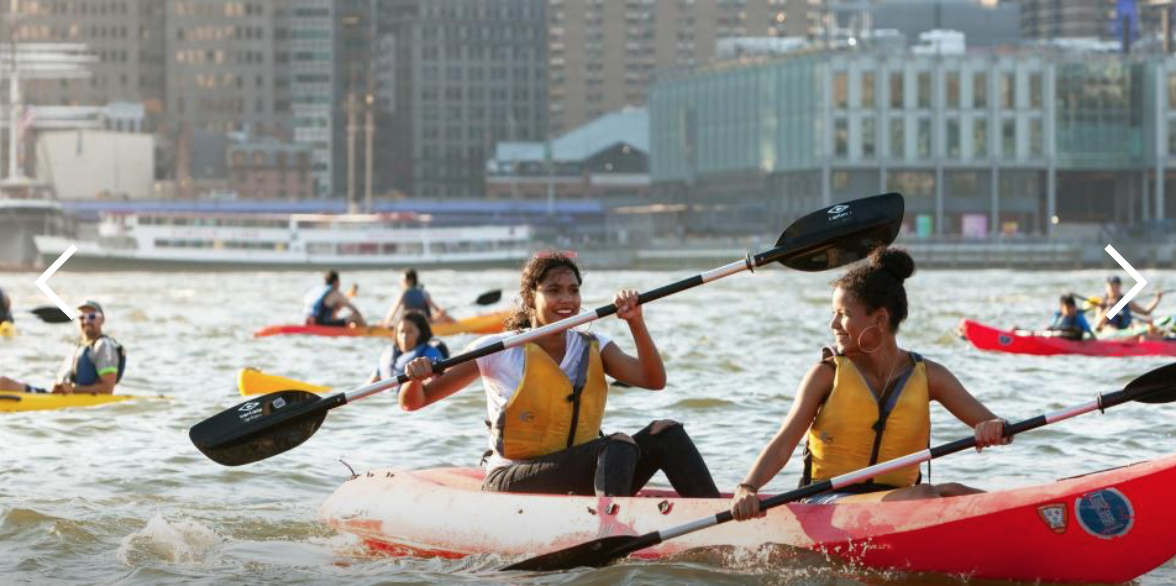 Additional Rules for Kayaking:
Children and teens under 18 must have an adult guardian present
Singles are for adults or any kayaker with a parent/guardian present that is at least 14 years old.
Doubles are for one adult and no more than one child under 14 or paddler that needs assistance.
Please show up at least 1 hour before closing, as that is when the line closes and the last boats go out.
Read the Brooklyn Bridge Park BoatHouse FAQs to answer even more questions.
The Brooklyn Bridge Park Conservancy may cancel due to extreme weather conditions.
Click here to discover more fun and exciting things to do along our NYC Ferry routes.