Pirate Pete's Parrot
Climb on board and get ready for adventure with Pirate Pete's Parrot
Details Date: May 25, 2019 iCal
Start: 2:30 PM
End: 4:00 PM
The Secret Theatre (map)
44-02 23rd Street
Long Island City, NY 11101

Pirate Pete's Parrot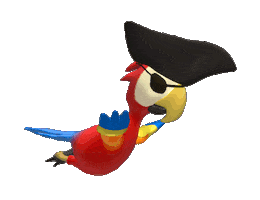 Travel via NYC Ferry to see Pirate Pete's Parrot.  Take NYC Ferry's Lower East Side (LES) or Astoria route to Long Island City (LIC) to climb on board and get ready for adventure at The Secret Theatre's longest-running children's musical in Queens: Pirate Pete's Parrot.  The melodic medley of misfits promises music, mischief, and a boatload of laughs for both children and adults.
Pirate Pete is a lovable rogue on a mission: to find his beloved runaway parrot Polly (who prefers pancakes to boring old birdseed), to find his buried treasure, and to pay the rent to Baron Big-Butt. Says writer and star Richard Mazda, "The show is so much fun to do. One of my favorite things is seeing the parents enjoy it as much as the kids." Indeed, children and adults will find a lot to love in this quirky production filled with memorable characters!
Audience interaction. Photo opportunity after the performance with the actors. Feel free to dress up in costume!
Pirate Pete's Parrot ~ a Childrens' Musical written and directed by: Richard Mazda from The Secret Theatre on Vimeo.
Click here to discover more fun and exciting things to do along our NYC Ferry routes.