Flying University: Mind Playing Tricks on Me
Flying University: Mind Playing Tricks on Me at Caveat NYC
Details Date: March 19, 2019 iCal
Start: 6:30 PM
End: 8:00 PM
Caveat NYC (map)
21 A Clinton Street
New York, NY 10002

Flying University: Mind Playing Tricks on Me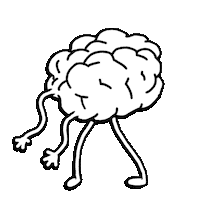 Travel via NYC Ferry to join Caveat NYC's Flying University as they take a look at intimate stories of mental health and wellness, the science behind neuro-divergence. Take NYC Ferry's Lower East Side (LES) route to Corlears Hook to find out why some of us have more trouble than others getting the support we need.
Bassey Ikpi joins Flying University to give an intimate preview of her book, I'm Telling the Truth but I'm Lying: "A deeply personal collection of essays exploring Nigerian-American author Bassey Ikpi's experiences navigating Bipolar II and anxiety throughout the course of her life. [ ] Viscerally raw and honest, the result is an exploration of the stories we tell ourselves to make sense of who we are—and the ways, as honest as we try to be, each of these stories can also be a lie."
Licensed therapist Suzanne Garrison preps our class with the basics of mental health and wellness with a dash of art therapy!

This event is mixed seated and standing room. Seats are first-come, first served.
Click here to discover more fun and exciting activities along our NYC Ferry routes.